Get in touch
3003 William Avenue., Ypsilanti, MI 48198
Phone: 1-734-480-4012 or Toll Free:1-877-669-2337
Fax: 1-734-480-4445
facebook.com/onwbeer
Hours
Monday – Friday 8:30 – 5:00
If you are delivering beer to us, please go to the Deliver to O&W page in the menu bar up top.
After Hours: Feel free to leave a message or an order on the main phone lines, messages are checked daily.
Employment
O&W, Inc. is always accepting job applications. To apply for a position at O&W, Inc. please fill out the application and submit to iwanty@onwbeer.com. Please chose which format works best for you. The application is uploaded in both a Word Document or a Fillable PDF below.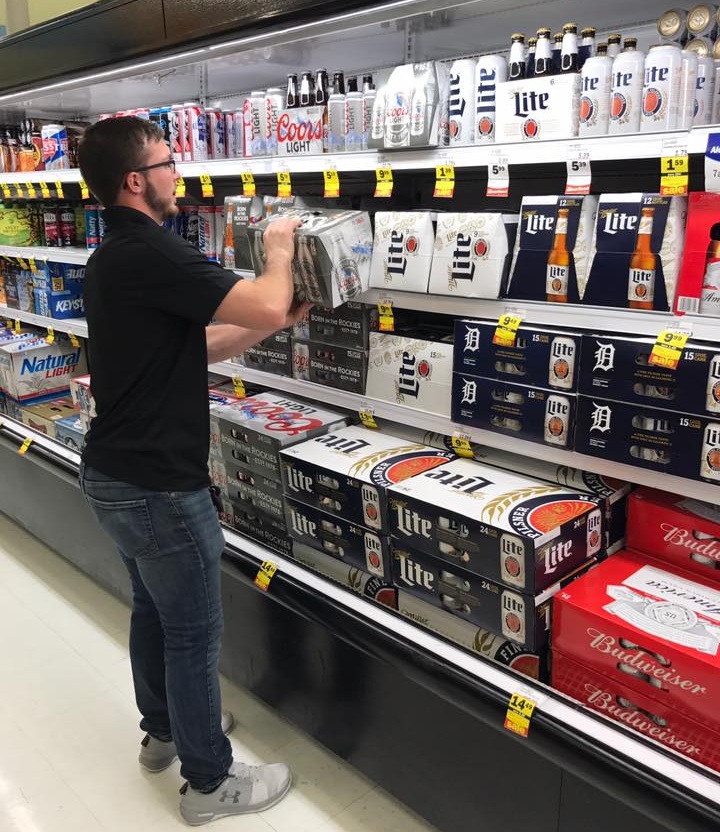 We can't sell beer if shelves are empty! Merchandisers are our star employees that make sure our space is filled, products are rotated for freshness, and execute key displays and end-caps in stores.
We offer part-time, and full-time (with benefits) positions, and flexible scheduling. Perfect for those who like to work in an active role.
(Click on Title for Job Description)
*Currently hiring in:
Livonia | Northville | Plymouth | Woodhaven | Belleville | Flat Rock
An entry-level position in the sales department. Join a team of enthusiastic sales people lead by an area manager.
Be the team player that runs routes over vacations, saves the day with last minute needs of your team, and being the extra set of hands to help execute beer brands in the market above competition.
Every day is different and on your way to a career that can lead to your life at O&W in one of the best industries in the world.
(Click on Title for Job Description)
*Currently all positions are filled - but please fill out an application for our files!
Be active in our warehouse by working on the side of the business where quality control, accuracy and repetition while working with quality people are days well earned.
Stay active, busy and on your feet with daily tasks such as stripping trucks, crushing cans, repackaging product and assuring code dates are good on products.
This role is vital to keeping our products fresh, and accurately accounted for.
(Click on Title for Job Description)
*Currently hiring!
Contact O&W, Inc.
We would love to hear from you! Please fill out this form and we will get in touch with you shortly.
If you are inquiring about sponsorship opportunities, please keep in mind that we find it best practice to sponsor activities involving those 21+ years and older.